So I ordered JASON COPLAND's convention sketchbook a few weeks back. This is a guy who was just plucked up to illustrate covers and back-up stories in Image's PERHAPANAUTS ongoing. The sketchbook is a beaut, but even better, Jason offered to draw anything I wanted in the book's inner back cover, and I opted for a sketch of none other than GILLIAN and her arch-nemesis MR. RIGHT!!!

Here's the masterpiece: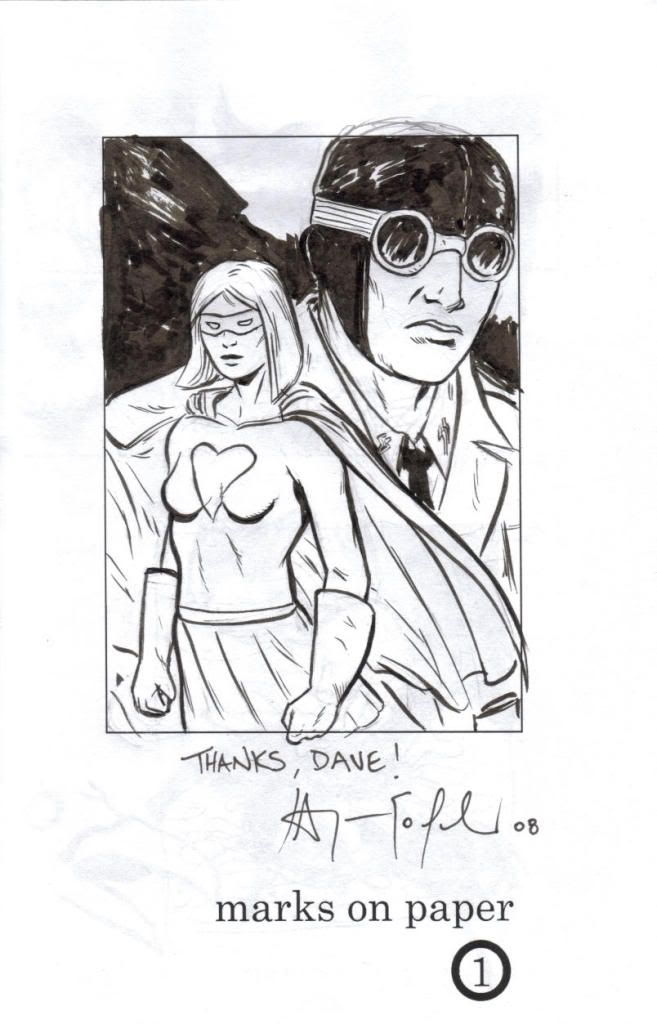 Thanks for the pin-up, Jason! And everyone: be on the look out for Jason's BRAIDS OF THE GORGON, coming soon!