All right! Now the blog is lookin' real purdy with that Oggi template. Since I don't (yet) own any actual good solid image software like Photoshop, I had to watermark an image and put it back into the template to make that sub-heading line of the blog, and that's why THAT'S kinda blurry-lookin', but other than that, I'm pretty happy now. I'll keep adding knick-knacks and paddywhacks to the sidebar, but otherwise we're up and running, babes.

Now onto the main point: the image at the top of this blog is a scene from my first published comic work (coming soon!) called "GILLIAN'S HEART", about a gal who's potentially as powerful as Superman, but only if she's in the throes of the truest of true love! Any faltering, and she gets weak, all the way down to no love = no powers. Two 8-page shorts are coming with a mini-series to follow, plus one other pretty major development I'll announce once it's underway.

Here's a sneak peek at the b&w title page of the first short, drawn by Cal Slayton: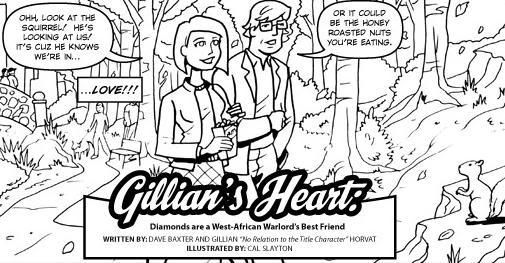 And here's another image of Gillian's supporting sidekick, drawn by the artist of the second short story, Rick Worley: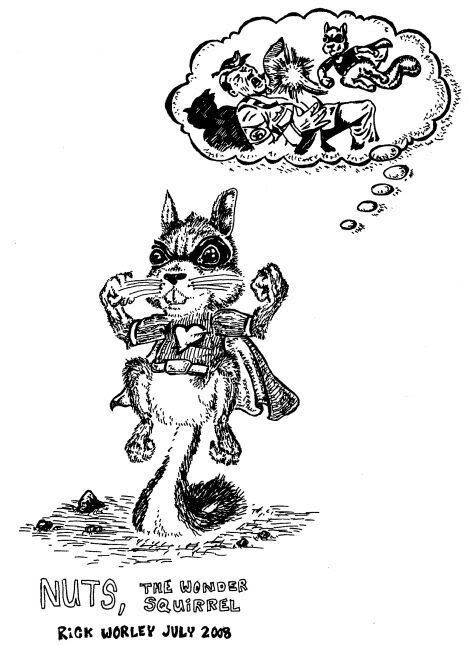 I'm super excited about all this. Lots more news to come, albeit likely slowly, at least for a while. Soon, though, expect a shitstorm of good comics to hit your internet hometown ;) --Dave B.