The soon to be super-star artist behind our Nuts and Mr. Right character designs, plus my and Gillian's upcoming 8-page short "The Right that One Can Do" for the HOPE ANTHOLOGY by Ronin Studios and The HERO Initiative, the one and only RICK WORLEY, has his

VERY FIRST COMIC BOOK FOR SALE AT THE APE CON IN SAN FRAN THIS NOVEMBER 1ST-2ND!!!!

Look at this beauty: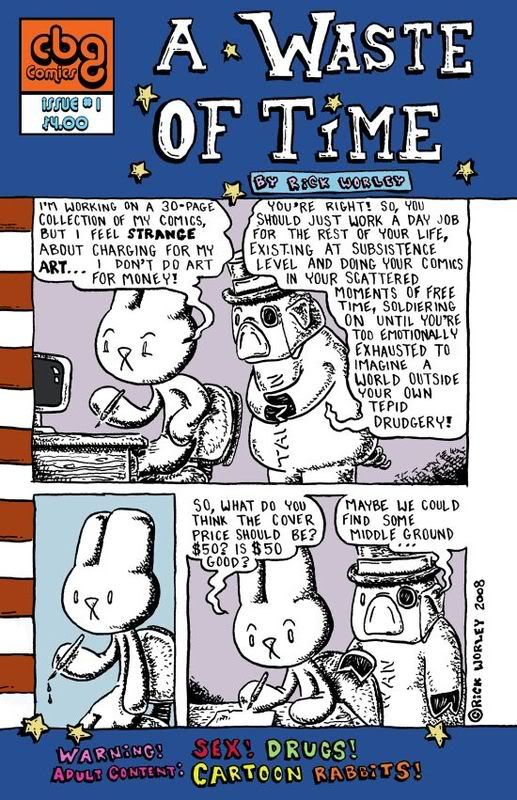 This shit is FUNNY. And its sadly too true, too. Weep, chuckle, chortle, pray to god in thanks that you have a better life than Rick's. That's the experience of reading his strips. That's a comPLETE Waste of Time...not. This book will rock.

GO TO RICK WORLEY'S PAGE! --Dave B.